This is a Sponsored post written by me on behalf of Avocados from Mexico for SocialSpark. All opinions are 100% mine.
This post isn't just brought to you by
Avocados from Mexico
, it's brought to you thanks to my husband Justin who LOVES avocados!
He loves avocados so much he has been known to make an entire batch of guacamole and eat it by himself in one sitting. He puts it on sandwiches, he likes it on salads, he eats it plain. When I told him that he needed to help me come up with a new avocado recipe he jumped at the chance. When I told him we got to pick out one of the new items from the
Avocados from Mexico Cafe Press store
, he was overjoyed.
This recipe is a new take on our traditional guacamole recipe called Guacamole Fresco. It incorporates salsa fresco and queso fresco for the fresco-ist guac you have ever tasted : )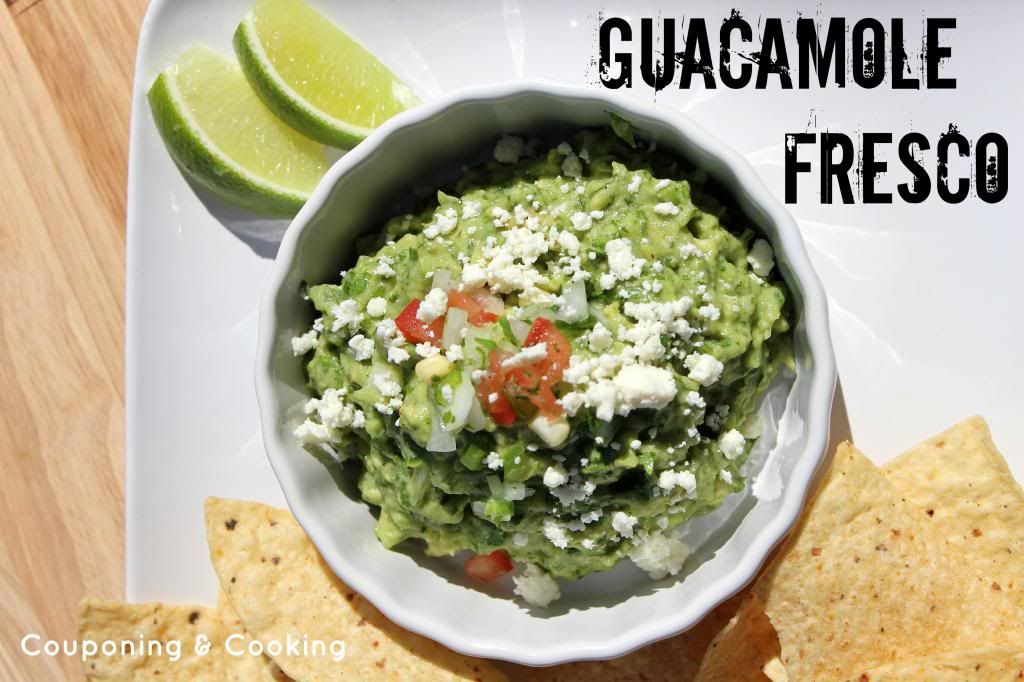 We served it with a squirt of lime juice and some restaurant style tortilla chips for the perfect Friday afternoon snack. I have to give Justin the credit since he did all the hard work for this. So to thank him I sent him an avocado bouquet from the
Share the Avocado Love Facebook app
. Flowers he actually liked!
How cute is our I Love Avocados serving tray from the
Avocados from Mexico Cafe Press store
? They have so many cute things with the avocado themes and I am thinking I will have to order Justin one of their aprons soon too.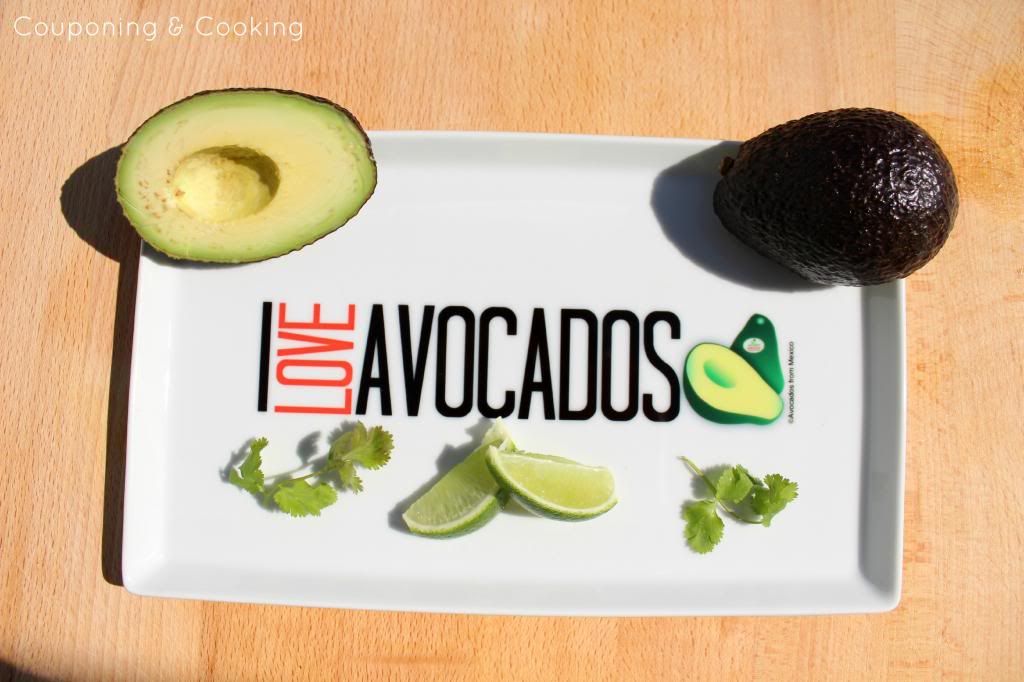 Want fun avocado gear and other prizes? Make sure you participate in the #iloveavocados Twitter party on February 7th between 3:00 and 4:00pm EST. Just follow @guacgrl or hashtag #iloveavocados to be a part of the fun!
Guacamole Fresco
2 Avocados from Mexico
Juice of one lime
half an onion finely chopped
Half a jalapeno chopped finely (more if you like it hot)
1 clove of garlic finely chopped
Cilantro to taste
Salt and pepper to taste
1/4 teaspoon cumin
2 teaspoons olive oil
1/2 cup of salsa fresca
1/4 queso fresco
1.) Take all of the ingredients except for the salsa and queso, mash together until it reaches your desired consistency.
2.) Top with salsa fresca and crumbled queso fresco.
3.) Squirt a little lime juice and serve with your favorite tortilla chips. Enjoy!